Chartering aircraft has increased in popularity with pet owners allowing your pets to travel inside the cabin with their owners.
When traveling commercially with a pet, one has to face long TSA lines, often they will have to fly as checked baggage or as cargo. Also, there are breed restrictions, temperature restrictions, as well as limitations to the number and type pets that one would be permitted to bring along.
WORLDWAYS IS PET-FRIENDLY !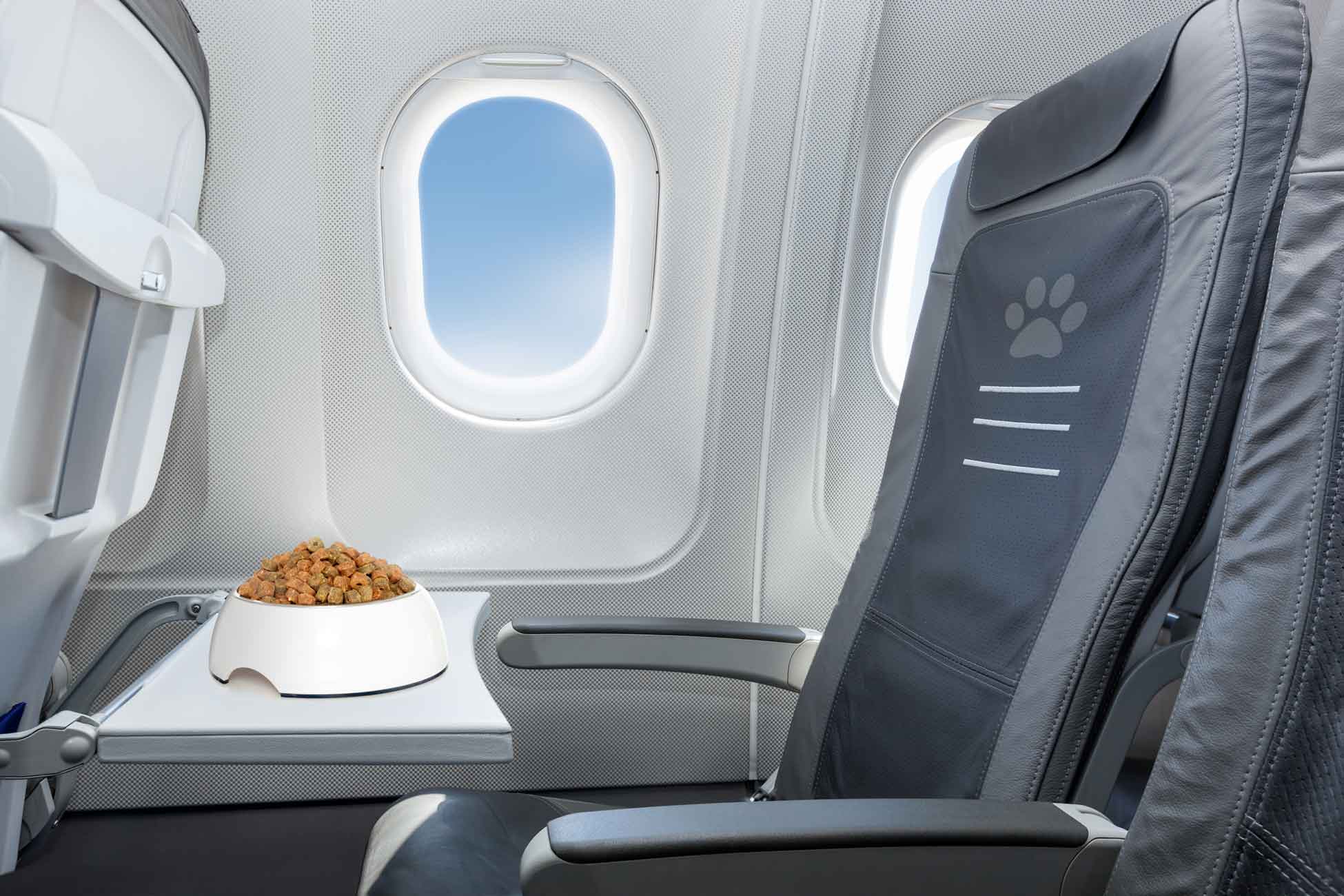 the pet-friendly alternative to flying commercially
With Worldways, you choose the flight time and the departure and arrival airports…even the catering menu, and our experts will find you the proper aircraft that allows your pet to travel with you. We will arrange for your pet to have a warm, soft and comfortable place within the cabin of the aircraft, and we can even schedule rest-stops, place toys on board, and pet-friendly crews!
Let us show you the high level of superior service, convenience, flexibility and luxurious comfort that we provide to our clients every day via our private jet charter services. Your vacation begins the moment you step aboard our jets.
Give us a call at 1-855-469-6482
Request a quote online by filling out the form below or call us to speak with one of our experienced air charter agents when you're planning your next trip. We can arrange aircraft for any domestic flight in as few as 4 hours' notice, and get you, your guests and your treasured pets to your destination quickly, safely and in total comfort – all at the best available pricing.
YOUR SCHEDULE - YOUR COMFORT
BOOK YOUR PRIVATE JET NOW